Over three decades of service to the community of St John's Wood and beyond has made Paul's name as one of West London's favourite dentists.
Delivered in collaboration with an experienced multidisciplinary team using some of the most advanced available technology, Paul's checkups, hygiene and general dentistry services are perfect to keep the whole family smiling.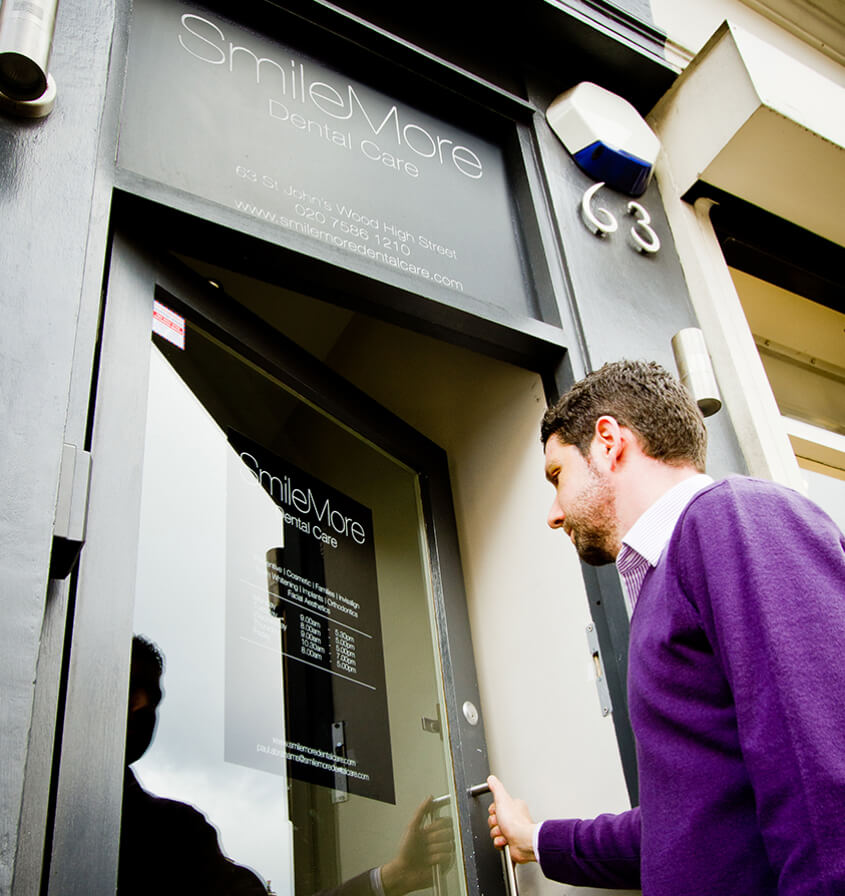 Periodontal Health
Healthy teeth aren't the only ingredients of perfect smiles. Gum health also plays an essential but often overlooked role.
Poor gum health can cause a host of health problems ranging from mild to the severe – from bad breath and soreness right through to advanced gum disease and the eventual tooth loss.
Paul works alongside experienced endodontists to look after gum health including scaling and root planing to ease gingivitis (sore gums) and periodontitis (gum disease).
Periodontal
Root Canal Treatment
If you've ever been unfortunate enough to experience a deep tooth infection, you'll be all-too-aware just how excruciating it can be.
Symptoms usually begin with increased sensitivity to hot and cold food, but can soon turn to searing pain radiating throughout the whole face. Infected tooth pulp can also cause dental blackening and discolouration, as well as pimple-like sores on the gum.
It goes without saying that root canal problems should be treated early and regular checkups could be the decisive factor in saving you hours of pain. However, if you are unlucky enough for an infection to spread to the tooth's pulp, you can count on Paul and his team of endodontics to set things right with root canal treatment.
Root canal
Fillings
With the right regular care and advice, you could live a lifetime without needing dental fillings. But when decay and cavities strike, unsightly black amalgam fillings are no longer the only option for the treatment.
Modern fillings offered by Paul come in a range of hard-wearing materials in discreet tooth-coloured shades, guaranteed not to draw attention.
Of course, you could still choose long-lasting silver amalgam for filling rear teeth. But for those on show, ask Paul about more modern options in biocompatible resin for perfect shade match to neighbouring teeth. Resin fillings are also fantastic for replacing any older dark fillings you'd rather not show off.
Fillings